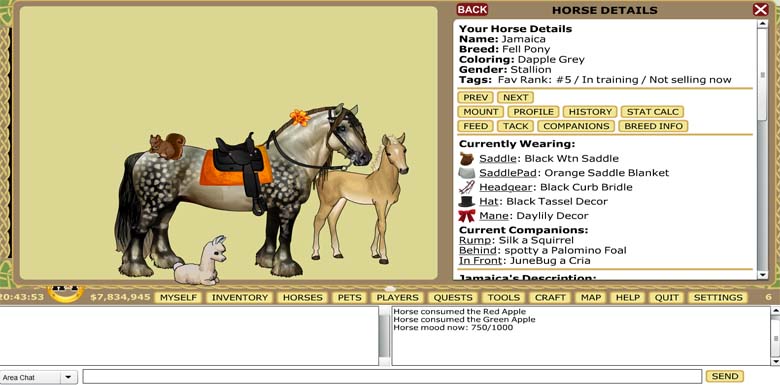 Viewing an owned horse. Can feed and pet from here. No two horses look alike!
---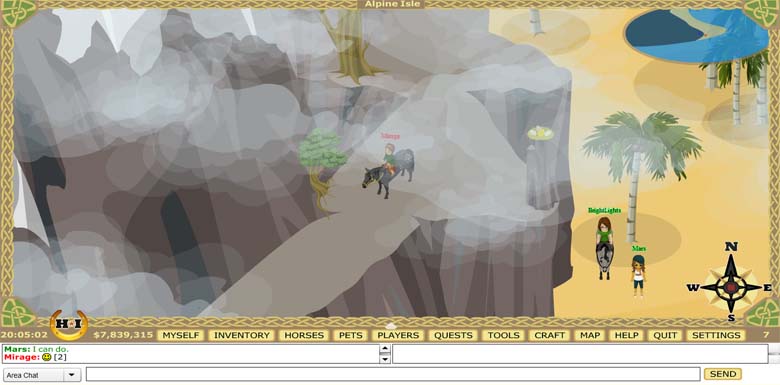 The mountains! Watch your step. Caves aren't far away either.
---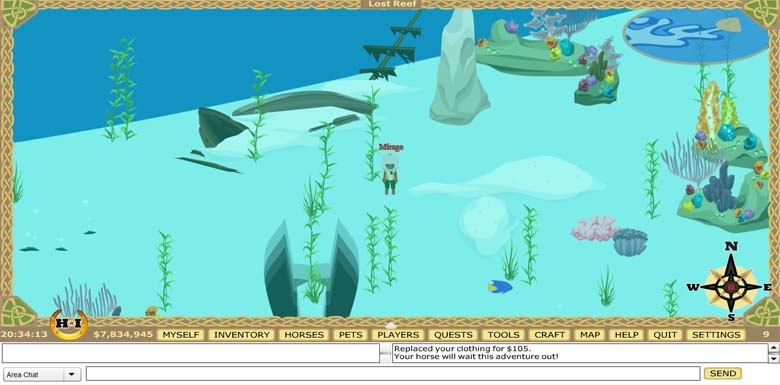 Underwater?! Dedicated explorers may purchase a helmet allowing exploration of reefs.
---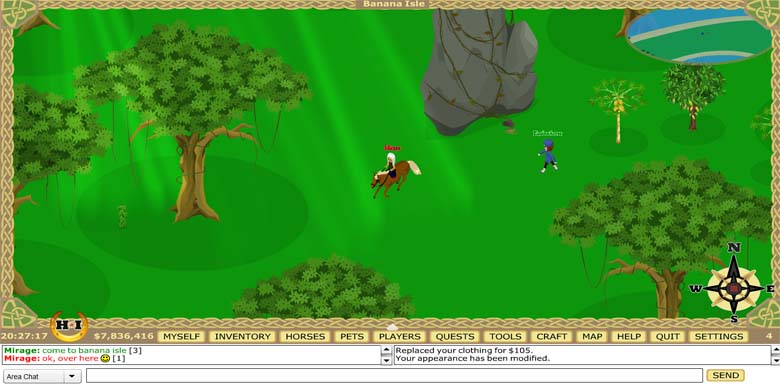 Jungle, time for some real exploring.
---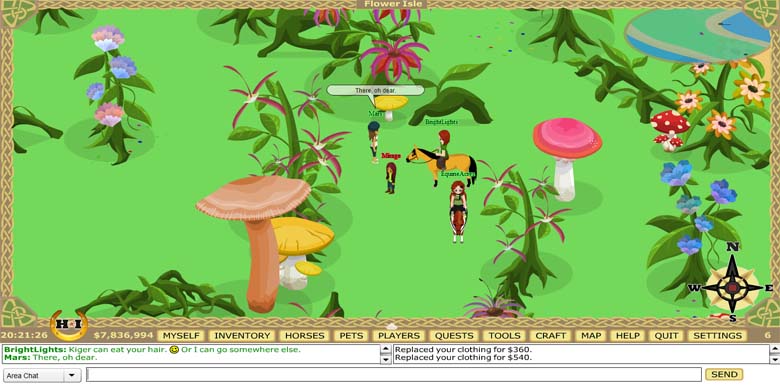 Giant flower isles. A nice place to get lost.
---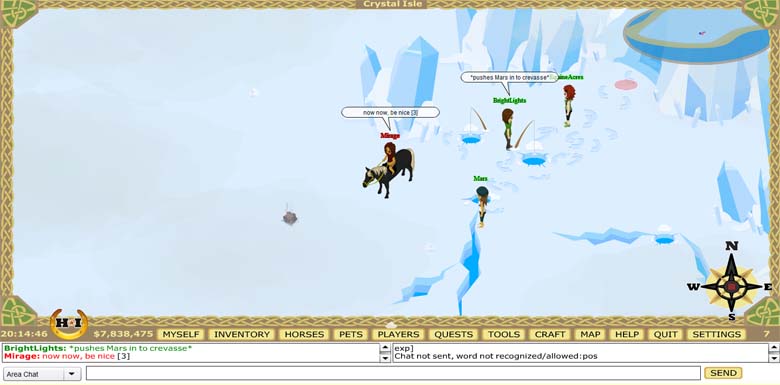 Snow isles, white, white, and white. Just keep clear of Yeti caves.
---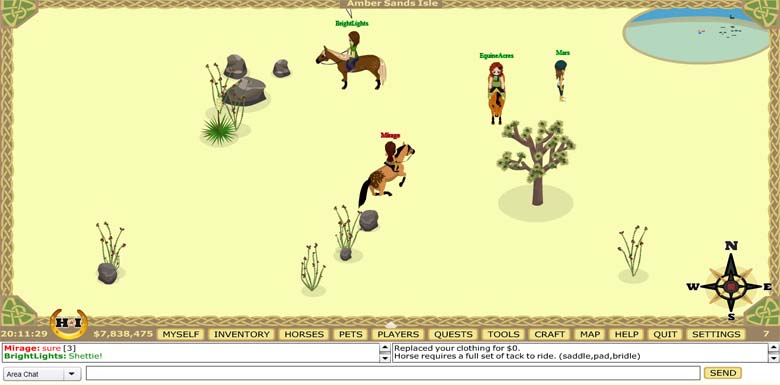 The desert, dry and vast. Pyramids have been known to be found..
---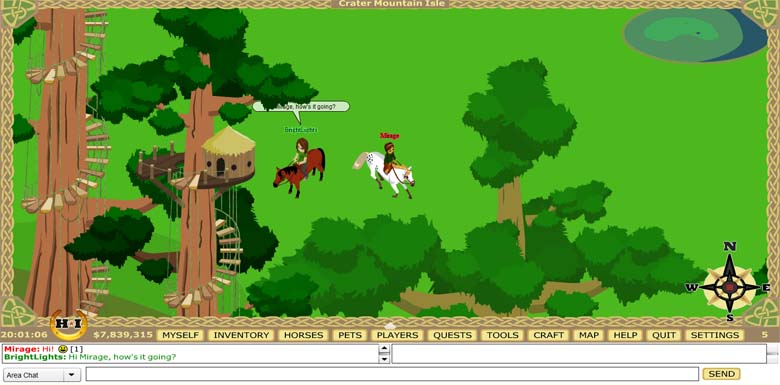 Sequoia tree forts? Who could live in there?
---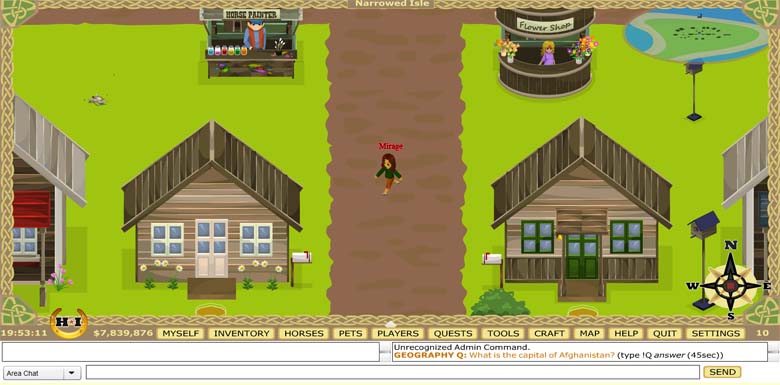 Strolling around a town. Each building is explorable.
---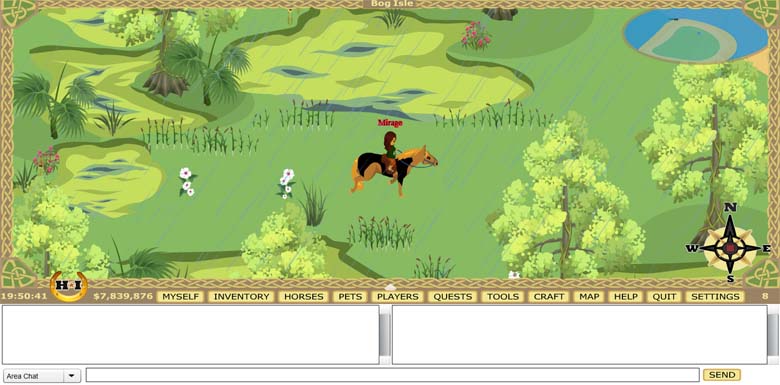 Rain in the swamps. What a happy day.